---
MaddMacs Barrel Threading Service

Do you need your 10/22 (standard or target) or 77/22 barrel threaded? Send it to MaddMacs to have either threaded at the standard 1/2-28TPI. Each barrel we thread is cut concentric to the bore using a PTG indicator rod for precise alignment and zero runout. Shipping is fast and easy with return shipping including insurance.Each threaded barrel includes a FREE knurled thread protector.For more information on shipping your barrel to MaddMacs, click here.
22 Rimfire Barrel Threading Service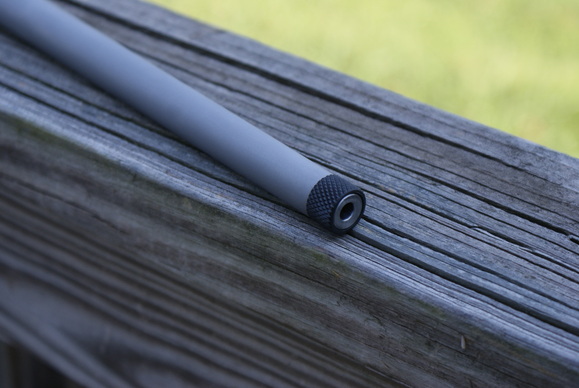 Ships to the US ONLY
1

0/22 or 77/22 barrel threaded at 1/2-28TPI with FREE knurled thread protector. Email Jason at jajones@maddmacsprecisiontactical.com with any questions.
$85.00
(Return shipping NOT included)
You will not need to send any payment with your barrel. You will be contacted by telephone once your barrel is threaded and ready to ship.
---